Firebrand Training maintains many partnerships with leaders in both information technology and education to provide you with the best possible educational experience.
Firebrand Training is committed to continually developing a strategic network of partnerships and alliances to provide our customers with the best possible educational experience.
Microsoft Gold Partner - Learning

Firebrand Training is a Microsoft Gold Partner for Learning. Our Gold Partner status provides us early insight into Microsoft development and strategies and helps to improve our products even further.
Cisco

Firebrand Training is an Official Cisco Learning Specialized Partner. Meaning that we're authorised to deliver official Cisco training by Cisco approved trainers.
Novell

Firebrand Training is a Novell certified partner, specialising in training students in Linux administration techniques.
(ISC)2, Host Partner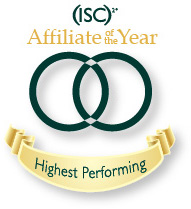 Firebrand Training has joined the International Information Systems Security Certifications Consortium (ISC)2 as a host partner. (ISC)2 is the major security association worldwide that helps companies recognize organizations and individuals who are knowledgeable in security through the CISSP designation - Certified Information Systems Security Professional.
We have been named as "Highest Performing Affiliate of the Year – EMEA" by (ISC)2. The major security association helps companies recognise organisations and individuals who are knowledgeable in security through the CISSP, CSSLP and SSCP certifications.
PRINCE2: Accredited Training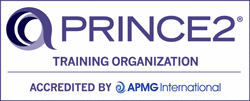 Firebrand Training is an officially accredited Prince2 training provider.
LPI Approved Training Partner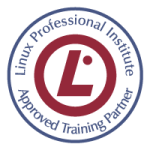 The LATP Program differentiates and substantially increases the objective standing of training organizations by showing a higher level of commitment to LPI through the use of third party-approved training materials and LPI certified instructors, and adherence to LPI's Training and Academic Code of Ethics.
EC-Council, Accredited Training Centre/Partner

Firebrand Training is a EC-Council Accredited Training Centre (ATC) and Partner (ATP). EC-Council Accredited Training Providers (ATP) deliver the hands-on instruction e-Business professionals need to become proficient in building, deploying, and maintaining e-Business projects. Training Partners are certified to teach each of the authorized curricula for e-Business technologies. All partners are carefully selected and screened and have met EC-Council's high standards in instructor certification, course delivery, adherence to training facility requirements, and ongoing quality commitment.
Firebrand Training has won the EC-Council Accredited Training Centre of the Year Award.
OTA Training, LLC

OTA provides the most Comprehensive, Vendor Neutral, Hands-on RFID training curriculum available in the market. Their courseware and instructors enable everyone from novices to experienced technical professionals to develop their RFID knowledge. OTA's classes address various aspects of RFID technology and implementation, as well as prepare for CompTIA RFID+ certification. OTA's proven E3 Learning System guarantees Effective, Engaging and Easy to follow Training.
TruSecure, Authorized Training Partner

TruSecure Corporation has set the standard for risk mitigation in increasingly complex and interconnected business environments. A global leader in managed security services, TruSecure helps organizations ensure the security of critical business information assets. Firebrand Training's accelerated TICSA training programs are authorized by TruSecure Corporation, incorporating the TruSecure philosophy and methodology into prpgram delivery.
CompTIA, Authorized Partner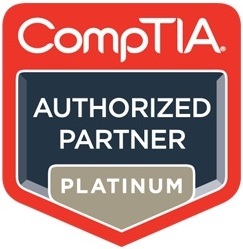 Firebrand Training is an Authorized Partner of the Computing Technology Industry Association (CompTIA). This means that we have access to the latest official curriculum, and the best instructors. CompTIA offers vendor-neutral certifications including A+, Network+, Linux+, Server+, and more. CompTIA helps shape the technology community with programs that set standards and guidelines today and into the future.
CIW, Authorized Testing Partner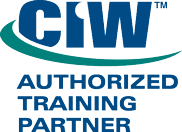 Firebrand Training is a CIW Authorized Training Partner. This means that you are guaranteed the highest level of instructor and course material, all of which is officially approved by CIW.
VUE, Authorized Testing centre

Firebrand Training is an authorized VUE testing centre, administering tests to students on-site during accelerated training courses. VUE is an electronic testing, course registration and training administration division of NCS. From operational centres in the United States, Australia and the Netherlands, VUE provides a variety of services to the IT training industry.
MeasureUp

Since 1997, MeasureUp has helped more than two million IT professionals and students achieve certification success. MeasureUp practice tests and assessments are used by Firebrand students to gauge and track certification readiness. MeasureUp offers Microsoft, Cisco, CompTIA, PMP and more. www.measureup.com
The UK Register of Learning Providers

The UK Register of Learning Providers is a 'one-stop' portal to be used by government departments, agencies, learners, and employers to share key information about learning providers.